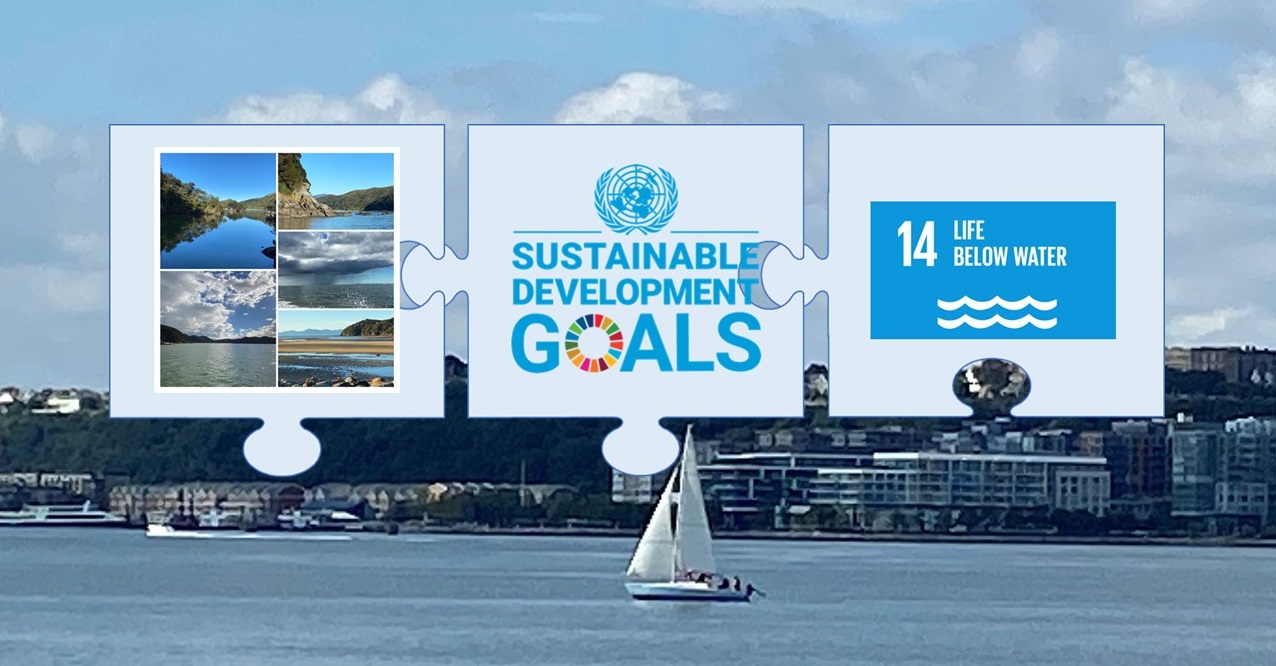 Overview
In its report to the Eleventh session of the United Nations Committee of Experts on Global Geospatial Information Management (UN-GGIM) in August 2021, the Working Group on Marine Geospatial Information informed the Committee of a webinar series hosted by the Maritime and Port Authority of Singapore (MPA) and jointly organized with the International Hydrographic Organization (IHO), the Open Geospatial Consortium (OGC) and the Working Group in conjunction with the official launch of the IHO-Singapore Innovation and Technology Laboratory.
UN-GGIM noted the planned webinar series on integrated marine geospatial information as precursor activities for the third expert meeting of the Working Group, expected to be convened in April 2022, in Singapore together with an international seminar. This webinar series will provide a forum for dialogue and engagement to address effective and integrated marine geospatial information, its challenges and opportunities.
The value proposition for developing, managing and sustaining nationally integrated geospatial information management arrangement that includes the marine domain is extensive. It includes everything from transportation and shipping to basic human needs like clean drinking water. The value of the Integrated Geospatial Information Framework (IGIF) and inclusion of the marine domain in any national integrated geospatial information program include: nautical charting, safety of navigation and transportation; maritime resource planning and management; maritime limits and boundaries; subsistence and food security; disaster risk management and emergency response; integrated marine cadastre; sustainable energy; environmental management and protection; climate change; and science, research and knowledge. It is important to promote and to advise on practical considerations regarding the inclusion of the marine domain across an entire geospatial ecosystem.
Host and organizers
The webinar series is hosted by Maritime and Port Authority of Singapore and jointly organized by
Maritime and Port Authority of Singapore;
Working Group on Marine Geospatial Information;
IHO Marine Spatial Data Infrastructure Working Group; and
OGC Marine Domain Working Group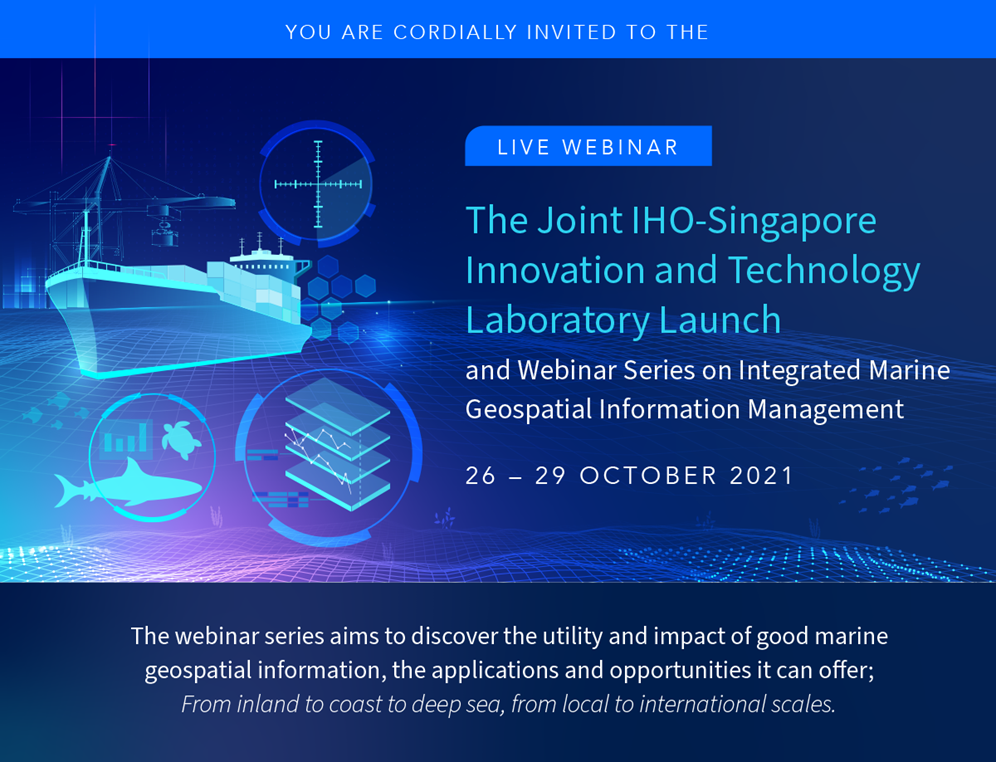 Date & Time
Programme

26 October
10:00 UTC - 11:45 UTC

Joint IHO-Singapore Innovation and Technology Laboratory Launch

Session 01: Technology and Innovation for Integrated Marine Geospatial Information Management

27 October
10:00 UTC - 11:15 UTC

Session 02: An Operational Framework for Integrated Marine Geospatial Information Management

28 October
10:00 UTC - 11:15 UTC

Session 03: Integrated Marine Geospatial Information Management Practices

29 October
10:00 UTC - 11:15 UTC

Session 04: Standards for Findable Accessible Interoperable and Reusable Marine Geospatial Information; The Future of Marine Geospatial Information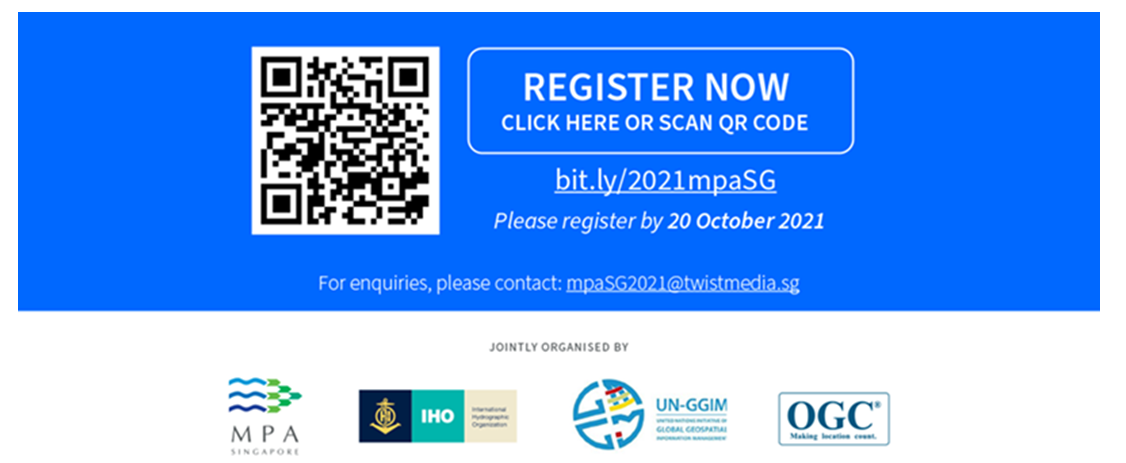 10:00 hrs. (UTC)

3:00 a.m. (Los Angeles); 5:00 a.m. (Mexico City); 6:00 a.m. (New York); 12:00 noon (Copenhagen); 6:00 p.m. (Singapore); 9:00 p.m. (Canberra); 11:00 p.m. (Nuku'alofa)