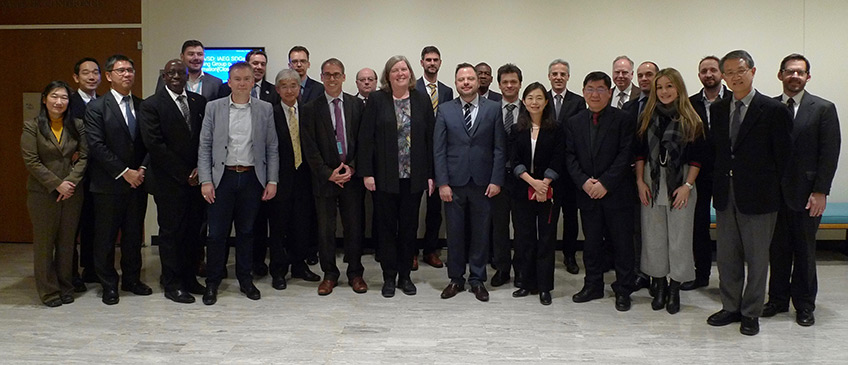 The Inter-Agency and Expert Group on Sustainable Development Goals Indicator (IAEG-SDGs) Working Group on Geospatial Information met from 6 - 8 December 2017 in Conference Room 12, General Assembly Building, UN Headquarters, New York. There were a total of 30 participants comprising of 12 members, 14 invited experts and presenters, and four observers.
The working group had three days of in-depth discussions and deliberations that were substantively aided by a total of 29 presentations delivered by members of the Working Group, invited experts and invited presenters. This fourth meeting progressed the tasks before the Working Group on disaggregation and data availability, considered additional issues including liaising with and contributing to the work of custodian agencies, and capacity development for national statistical systems in geo-statistical processes.
The Working Group had observed that the disaggregation of national statistical data is considerably strengthened through the lens of geospatial information, and the meeting considered the issue of aggregation of geocoded unit level data alongside disaggregation. The meeting welcomed several country level presentations that demonstrated the inclusion of relevant and applicable international (global), new and complementary data in the production of certain indicators. The meeting agreed on task streams addressing aggregation and disaggregation, and "production ready" data for indicators. In these task streams, the Working Group will address issues related to liaising and working with custodian agencies, availability and usability of geospatial information, international (global), new and complementary datasets, case studies and exemplars, and capacity development.
Documentation for the Fourth Meeting
Other Documents
Presentation Materials