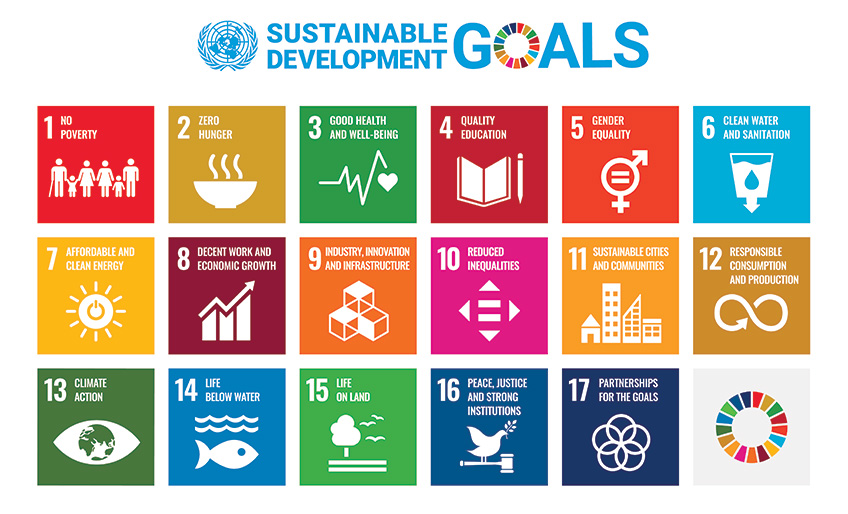 Geospatial information provides the digital connection between a place, its people and their activities, and is used to illustrate what is happening - where, how and why. It is also used to model and portray the impact of the past, the present and likely future scenarios. The 2030 Agenda for Sustainable Development and its seventeen goals are highly dependent on geospatial information and enabling technologies as the primary data and tools for relating people to their location and place, and to measure 'where' progress is, or is not, being made, particularly at 'disaggregated' sub-national and local levels. The 2030 Agenda specifically demands the need for new data acquisition and integration approaches, including to exploit the contribution to be made by geospatial information and earth observations.
There is the need to respond to the call by the Secretary-General for specific actions towards "strengthening collection, access and effective use of data for the Goals; and harnessing science, technology and innovation with a greater focus on digital transformation for sustainable development". The Sustainable Development Goals Report 2019 reiterated that "new data sources and technologies for data collection and for the integration of various data sources will need to be explored, including through partnerships with civil society, the private sector and academia. The integration of geospatial information and statistical data will be particularly important for the production of several indicators."
The Working Group, with updated terms of reference and a reconstituted membership, is convening its sixth expert meeting to review options, develop and provide advice as to how geospatial information, earth observations and other data can reliably and consistently contribute to the production and dissemination of indicators. The meeting is expected to identify and share national and regional experiences, guidelines and proven practices in the application of geospatial information and its integration with statistical, administrative and other data for the production of several indicators.
This sixth expert meeting of the Working Group will be hosted by Instituto Nacional de Estadística y Geografía (INEGI) at its headquarters in México City, México.
9 March 2020
10 March 2020
11 March 2020
Annual sessions
Overview
Quick links