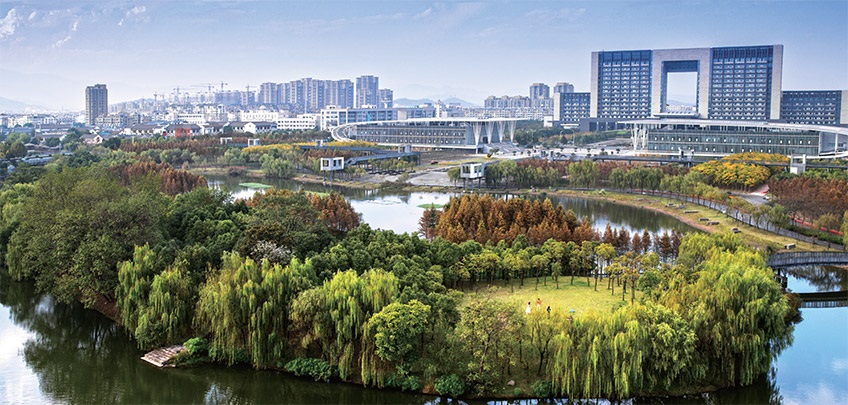 The Deqing International Seminar on United Nations Global Geospatial Information Management with the theme "Effective Land Administration" will provide a platform for deliberating key considerations, elements, and priorities for action, to accelerate efforts to document, record and recognize people-to-land relationships in all its forms. The International Seminar will consider several sub-themes through its sessions that will allow participants to engage, interact and exchange with one another to realize a United Nations overarching policy guidance for effective land administration. This is considering that an estimated 70% of people-to-land relationship are not documented, recorded and recognized, coupled with the lack of geographic coverage of formal land administration systems. The United Nations Committee of Experts on Global Geospatial Information Management (UN-GGIM) has decided to take a leading role at the policy level by raising political awareness and highlighting the importance to policy and decision makers the need for timely and fit-for-purpose land administration and management, supported by capacity development, particularly in developing countries and countries in special situations.
The Committee of Experts, at its seventh session in August 2017, noted the need for continued advocacy and political awareness on the benefits of effective and efficient land administration and management. Its Expert Group on Land Administration and Management was urged to address the need for an overarching policy guidance for sustainable and interoperable land administration and management systems. The principles based policy guidance should be flexible and recognize the diverse social and economic contexts at the national and subnational levels.
The Deqing International Seminar allows national, regional and international experts to consider-
Role and contribution of national geospatial information management systems, its underpinning infrastructure, including the geodetic reference framework and fundamental geospatial data themes;
Leveraging global concepts and approaches to comprehensively link people to land - to document, record and recognize people-to-land relationships in all its forms;
Key elements for an effective land administration system that will build trust and promote - user-centric service accessible by all; multi-stakeholder collaboration and partnerships; sharing of resources and financial sustainability; open standards and interoperability; scientific and technological advancement; creativity and innovation; and
Key requirements and pillars for the overarching policy guidance which will improve and accelerate the proportion of global population's relationship to land that will be documented, recorded and recognised (SDGs Indicator 1.4.2).
Documentation for the Deqing International Seminar
Provisional Annotated Agenda
List of Participants
Annual sessions
Overview
Quick links