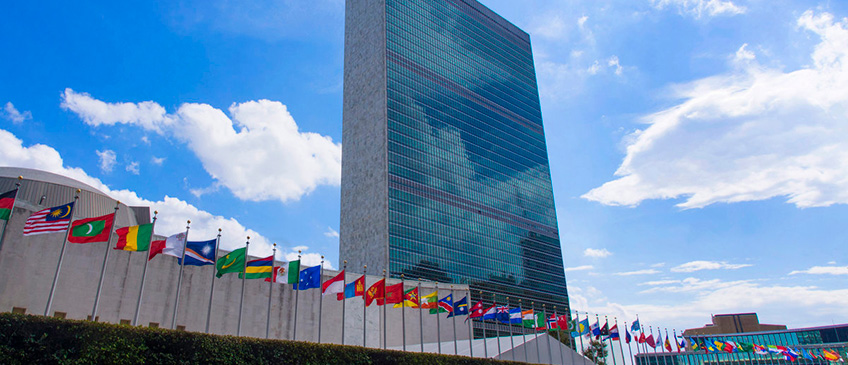 The Committee of Experts on Global Geospatial Information Management (UN-GGIM) was established to provide the leadership to ensure that geospatial information and resources are coordinated, maintained, accessible and able to be leveraged by Member States and society to find sustainable solutions for social, economic, and environmental development. The Committee provides a forum for coordination and dialogue with and among Member States and relevant international organizations on enhanced cooperation in the field of global geospatial information management for the achievement of its operations focused on the Sustainable Development Goals (SDGs) and the United Nations Integrated Geospatial Information Framework (UN-IGIF), to strengthen and ensure its continued effectiveness and benefits to all Member States. The terms of reference approved by ECOSOC call upon Member States to designate experts with specific knowledge of geospatial information management and its many interrelated fields of geospatial sciences, geomatics, surveying, geography, land administration, geodesy, cartography and mapping, remote sensing, hydrography and oceanography, land/sea and geographic information systems and environmental sciences to the Committee of Experts.
The Thirteenth Session of UN-GGIM will be held from 2 - 4 August 2023 at the United Nations Headquarters in New York. There are several side events and meetings related to the substantive work of the Committee of Experts which will be convened on 31 July and 1 August 2023, and on the margins of the Thirteenth Session. A draft overview of the side events and meetings for the week will be made available and then updated as preparations progress, on this website.
This annual session of designated national representatives and senior executives from national geospatial information authorities of Member States, and geospatial information experts from international organizations, UN system and relevant stakeholders will continue to enhance the collaboration, coordination and coherence in global geospatial information management. Led by Member States, UN-GGIM addresses global challenges regarding the production, availability and application of geospatial information, including in development agendas and policymaking. UN-GGIM is the apex intergovernmental mechanism in the United Nations for making joint decisions and setting directions towards nationally integrated geospatial information management within national, regional and global policy frameworks and development agendas.