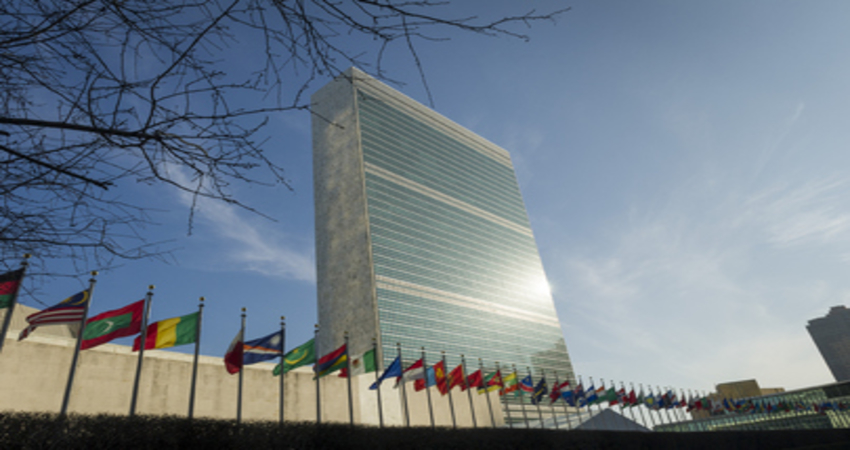 The tenth session of the United Nations Committee of Experts on Global Geospatial Information Management (UN-GGIM) will be held in a scaled down virtual format, consisting of three two-hour meetings, on 26-27 August and 4 September 2020.
This decision was taken by the Economic and Social Council (ECOSOC) on 3 June 2020, in light of the continued and ongoing impact of COVID-19 on the working arrangements for the 2020 sessions of the Council's subsidiary bodies, and a letter from the Co-Chairs of the Committee of Experts to the President of ECOSOC dated 27 May 2020. The decision recognizes that the convening of the tenth session virtually at the end of August will allow sufficient time for written submissions and informal consultations on the technical reports to be initiated in a timely and acceptable manner.
Although with a revised format, the tenth session of the Committee of Experts will address several emerging and critical issues and future trends related to the role and contribution of integrated geospatial information management within national, regional and global settings. Numerous substantive activities have been undertaken and completed since the ninth session. These include progress on: the Integrated Geospatial Information Framework; the Future Trends in Geospatial Information Management; a Framework for Effective Land Administration; strengthening geospatial information management; the sustainability and quality of the global geodetic reference frame; how geospatial information supports and informs the sustainable development goals; and progress and activities of the Committee's Experts and Working Groups, among others.
The logistical and technological arrangements, full provisional agenda, summary reports, organization of work, as well as other information on the tenth session, is now gradually being posted on the session website. The substantive technical reports to be discussed during the Committee session will also be loaded as soon as they become available, no later than 17 July 2020.
Further information on the scheduling and process for providing written submissions and informal consultations on each of the technical reports will be provided in due course.
Annual sessions
Overview
Quick links