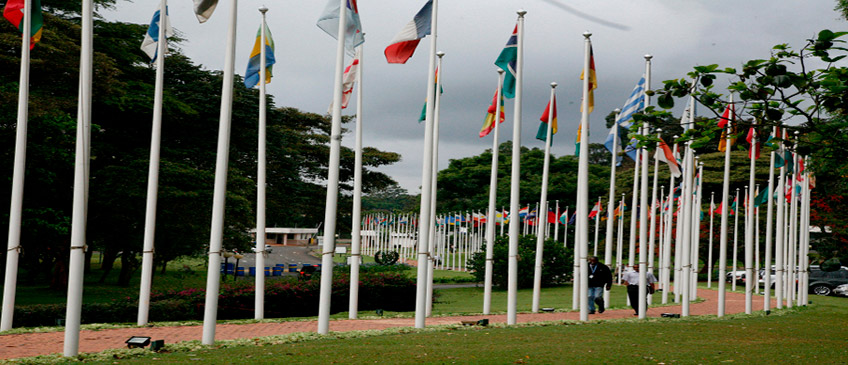 The primary objective of the Working Group on Geospatial Information of the Inter-agency and Expert Group on Sustainable Development Goal Indicators (Working Group) is to ensure, from a statistical and geographic location perspective, that the key principle of the 2030 Agenda for Sustainable Development, to leave no one behind, is achieved via the global indicator framework, and that everyone can be counted. The combined geospatial and statistical expertise of the Working Group positioned it appropriately to facilitate and support a "data ecosystem" that leveraged an accessible, integrative and interoperable local-to-global information system for measuring and monitoring the Sustainable Development Goals and tracking annual progress.
The United Nations Committee of Experts on Global Geospatial Information Management (UN-GGIM) at its eighth session in August 2018 welcomed the convening of the fifth expert meeting of the Working Group in Nairobi, Kenya in December 2018 hosted by the Global Urban Observatory/Data and Statistics Unit of the United Nations Human Settlement Programme (UN-Habitat).
The objective of the fifth expert meeting of the Working Group is to provide its members and invited experts the opportunity to review, consider and discuss its activities and progress to-date, vis-à-vis:
Provide expert advice and guidance to IAEG-SDGs, and the larger statistical community as to how geospatial information, earth observation and other data sources can reliably and consistently contribute to the production of indicators;
Provide national and regional experiences and good practices including case studies in geospatial data generation to monitor "leaving no one behind";
Propose strategies for undertaking methodological work on specific areas for improving disaggregation by geographic location with a focus on national and sub-national reporting; and
Review options and provide guidance to IAEG-SDGs on the role of National Statistical Offices in considering and applying geospatial information and earth observations primarily as a means to contribute to and validate data as part of official statistics.
In conjunction with the fifth expert meeting of the Working Group, United Nations Statistics Division as the Secretariat for UN-GGIM, with the support of the Global Urban Observatory/Data and Statistics Unit of UN-Habitat will organize the International Seminar on United Nations Global Geospatial Information Management with the theme "Geospatial information for sustainable development".
Documentation for the meeting
Provisional Annotated Agenda
List of Participants
Presentation Materials
Annual sessions
Overview
Quick links